In an article about the variety of dining options in Sioux Falls, The New York Times called Sanaa Abourezk "something of a renegade" who helped begin an "epicurean trend in this city...almost a decade ago with the Mediterranean fast-food place Sanaa's Gourmet Mediterranean."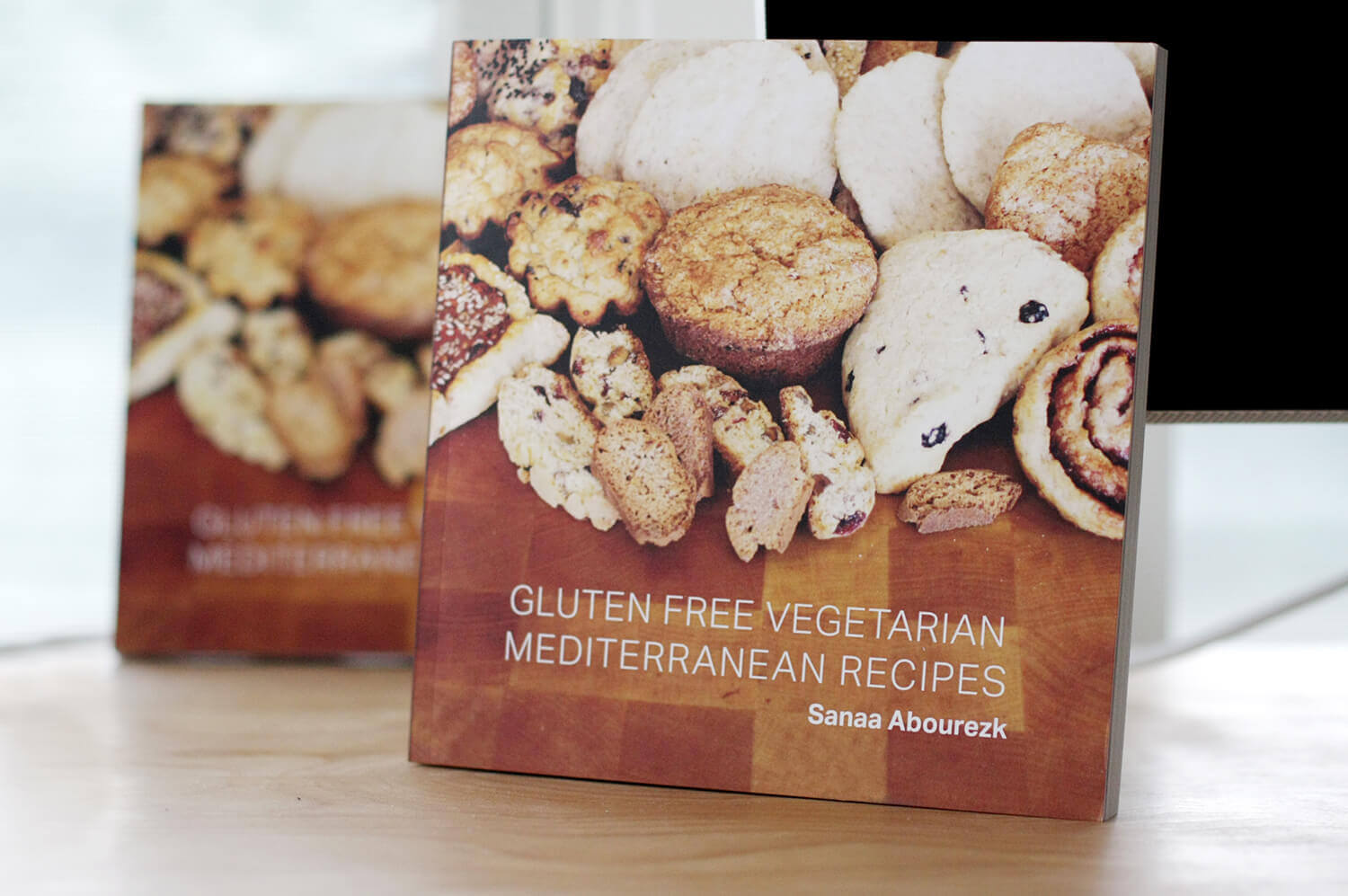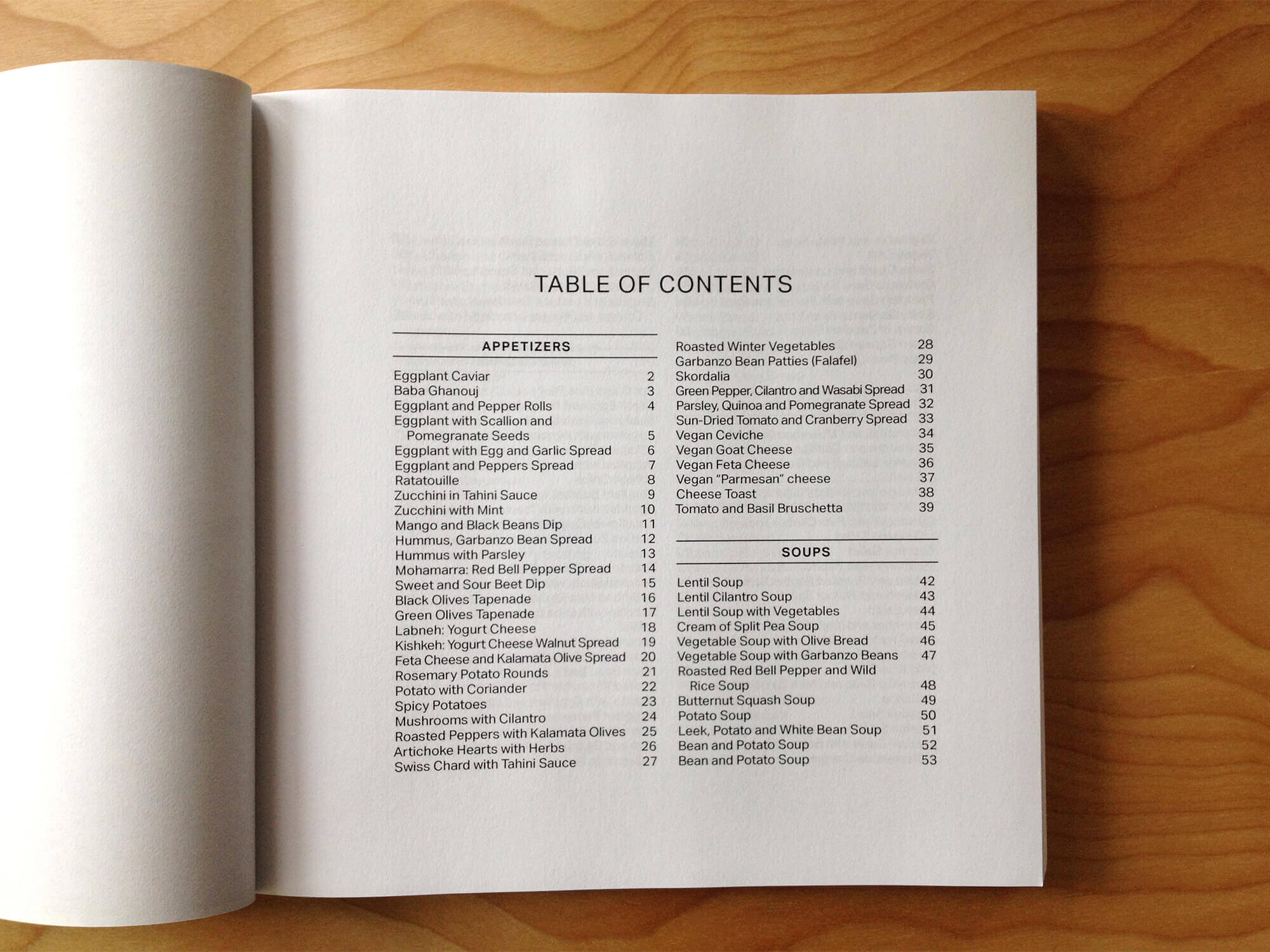 Creating a cookbook design for a busy kitchen
In an article about the variety of dining options in Sioux Falls, The New York Times called Sanaa Abourezk "something of a renegade" who helped begin an "epicurean trend in this city…almost a decade ago with the Mediterranean fast-food place Sanaa's Gourmet Mediterranean."
As we developed this cookbook design, we wanted to make it both beautiful and easy to use in the kitchen. We created a "wayfinding" system to let the reader know what section they were in and to facilitate browsing by category of recipe. We used a wide format so that book would lay flat easily, allowing hands-free cooking. We also created ample space in the margins for chefs who like to annotate their recipes as they go.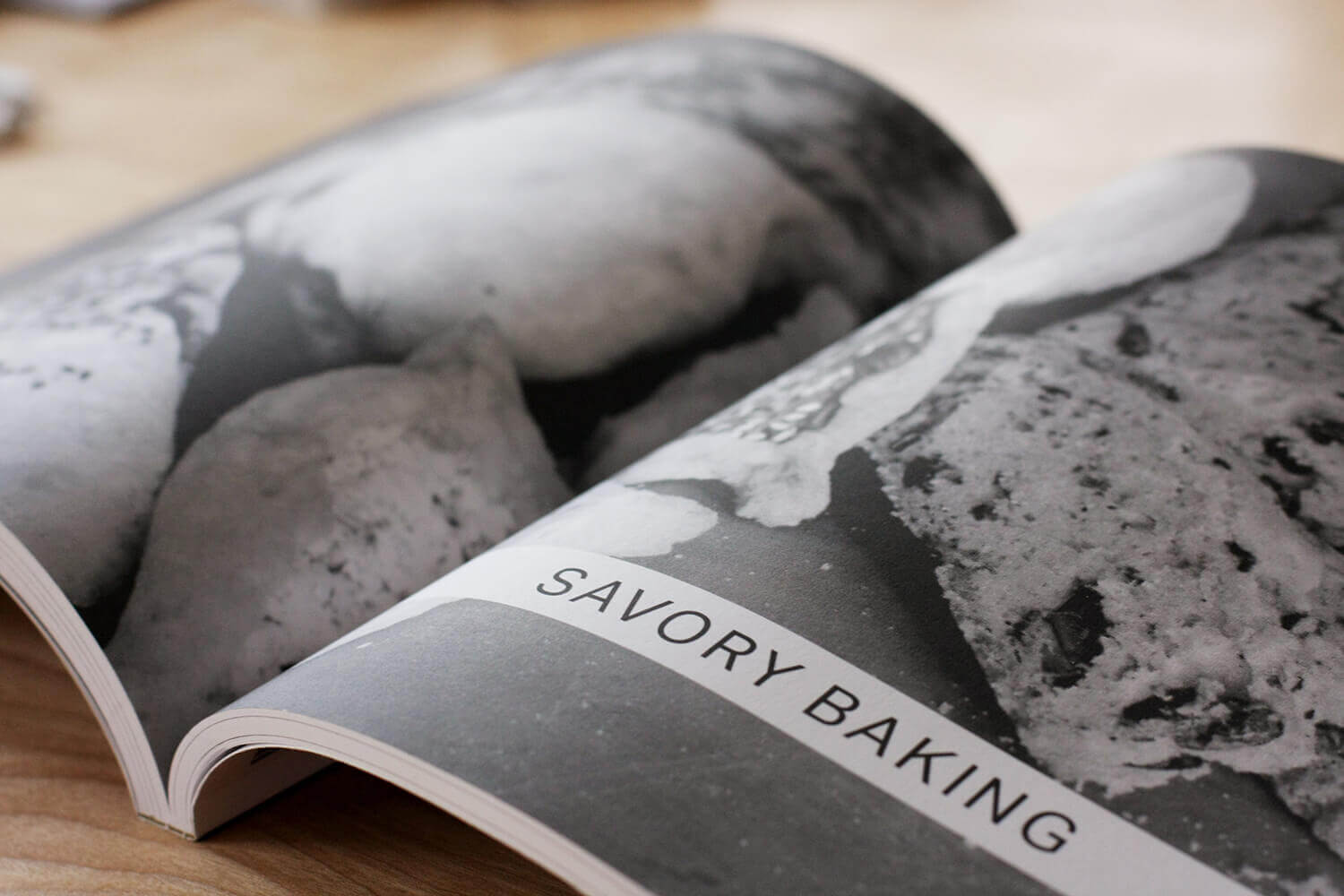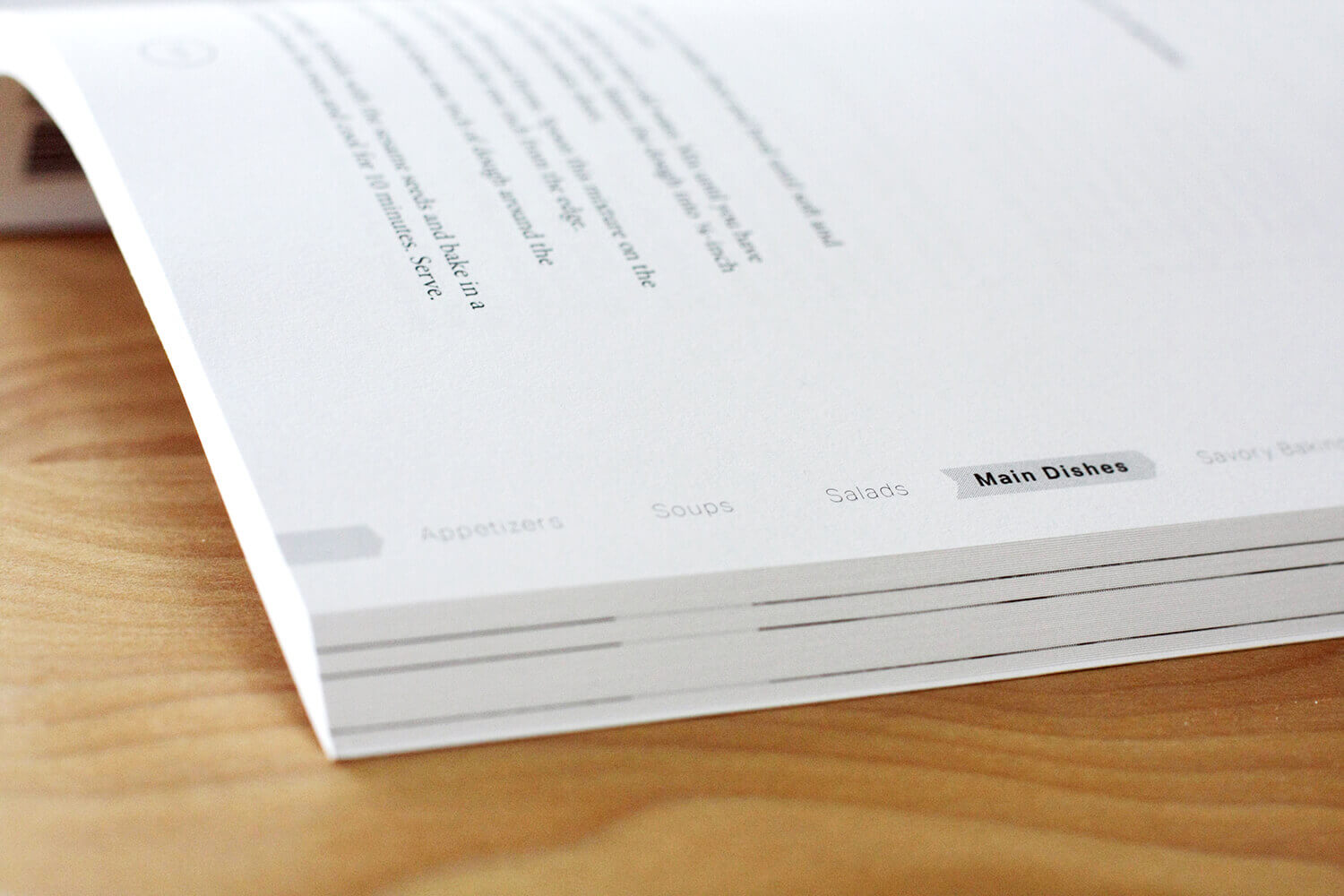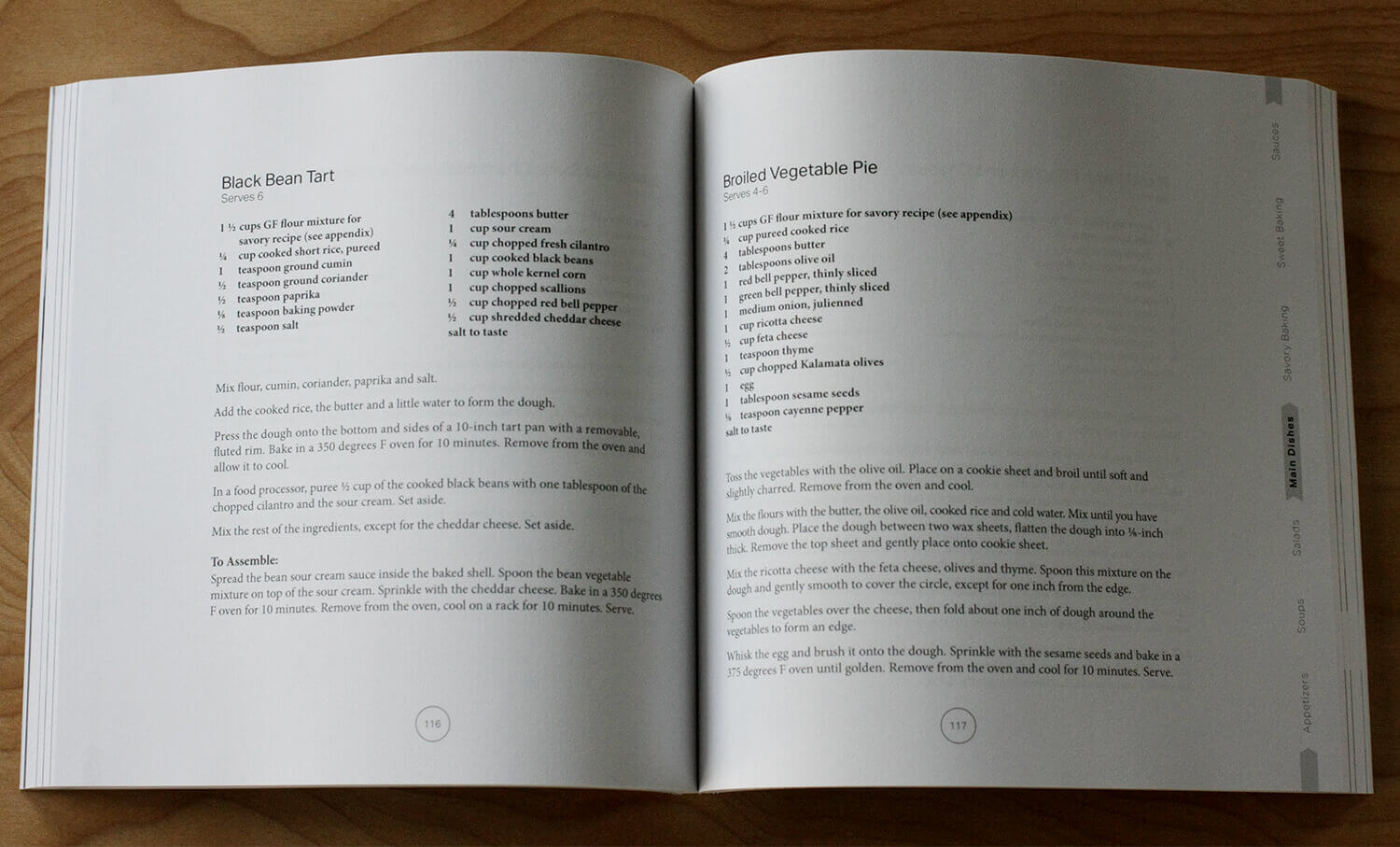 Great recipes for restricted diets
Sanaa's recipes are a great resource for people with dietary restrictions (and for people with tastebuds.) I'm glad to be able to support a great local restaurant that is so conscious of food allergies–our whole family can eat at Sanaa's because she has made an effort to create delicious foods without common allergens.
---
Sanaa's Gluten Free Vegetarian Mediterranean Recipes is available in her restaurant or on Amazon.
The photography used on the cover and throughout the book was taken by Alya Abourezk.