All things new: Hope for a Merry Christmas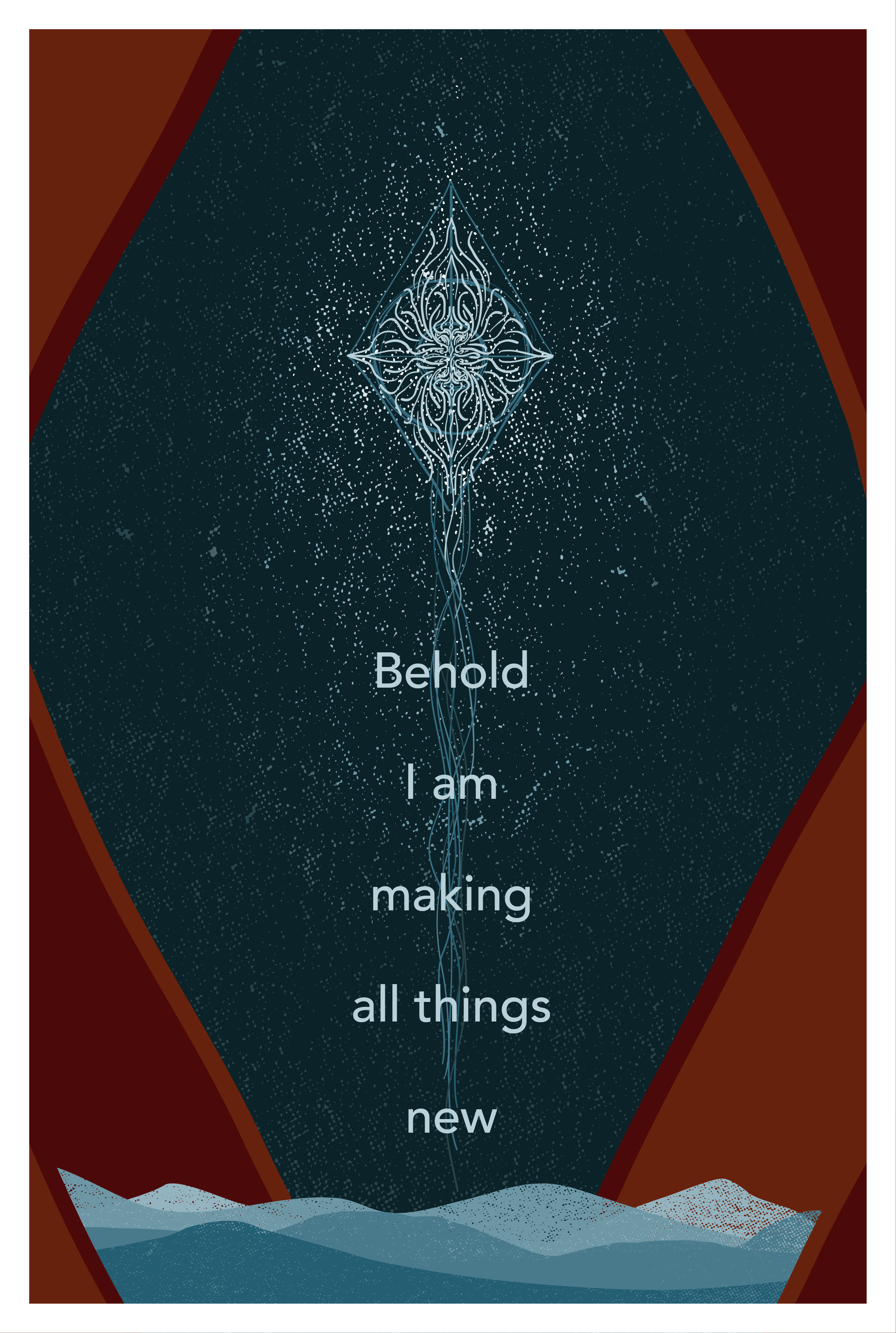 You don't have to look far to find signs that the world is not what it should be—broken relationships, tension and strife, violence, oppression and injustice. Even nearer than these external signs, I know my own heart often goes wrong and my mind is often poisoned. When I look at my own thoughts I find anger and envy, vanity and greed, pride and selfishness—countless other toxic currents that pull me away from what I love in my better moments. Against the problems of the world and cancers in our hearts, graphic design can seem like a waste of time. Any work we do, in fact, can seem futile.
Merry Christmas. We sing "joy to the world" and hope for "peace on earth" but there isn't much of either. There is no peace in the world around us, and in our hearts we find the same battles being fought, and often lost. But even so, I have hope for the future:
And I heard a loud voice from the throne saying, "Behold, the dwelling place of God is with man. He will dwell with them, and they will be his people, and God himself will be with them as their God. He will wipe away every tear from their eyes, and death shall be no more, neither shall there be mourning, nor crying, nor pain anymore, for the former things have passed away."

And he who was seated on the throne said, "Behold, I am making all things new."

From Revelation 21
I am thankful to serve a God who is making all things new, restoring and remaking the earth and all that is within it. If my hope were in my portfolio or my skills, my savings account or my social capital, it would be a false hope and a small comfort. But the fact is the only hope I have for myself or the world, for peace, and joy, and life itself, is in Him. That hope fills my life, and gives deeper meaning to my work as a designer. Because of him it can be, and is, a Merry Christmas.
To read more articles like this visit: Being Human, Ideas